Welcome to Car Service Land – Here you can find all coupons for tires, oil change, car maintenance, wheel alignment, brake services, and car batteries. Also here you can find automotive service cost comparison, mobile mechanic guide, and guides on how to get the best prices on car repair.
When you acquire oil change coupons, you can often obtain the very best prices for oil changes for your vehicle. The great thing about the coupons on our site is that you can redeem them at many service centers in your local area.
If you want to improve your car's performance, you will need to get your oil changed on a regular basis. Not only does quality oil cool your engine, but it also stops all that nasty oil and dirt from ruining your engine's parts. During an oil change, your oil will get flushed. The oil change will lubricate your engine as well as clean it.
Many of the coupons on our website also give you different types of checks at your auto center. The discounts let you have many more opportunities to add to your savings. Some of the extras that you could receive include a vacuum of your car, pressure checks on your tires, and windshield cleanings. Your car fluids may also get examined during this time. We present to you a complete guide and oil change prices comparison. You can find updated Jiffy Lube oil change prices, guide how much oil change cost at Walmart Auto Centers,  as well as Firestone, Pep Boys, Sears…
Wheel alignment is a vital part of vehicle maintenance. This part of car maintenance should get attended to regularly. Regular wheel alignment allows your car to run both smoothly and safely. This aspect of vehicle maintenance includes the adjustment of front wheels. The adjustment keeps the wear and tear of your tires to a minimum and takes care of the whole steering system.
While wheel alignment services are relatively inexpensive, it's always a good idea to save money whenever you can. That's where our website comes into the picture. Car Service Land offer wheel alignment coupons that will slash the prices at your local service provider. By using these coupons to save money, you can use the extra money to buy additional services from your local auto center. Also here you can find a complete wheel alignment cost guide.
When you need to get your tires checked out, use tire coupons on your next visit to your auto service provider. When you visit our website, you will see that we offer discount coupons from some of the leading auto centers in the United States. Whether your personal vehicle is a 1988 Toyota Camry or a 2016 Mercedes Benz, you can use our discount coupons to save money on your next tire inspection. Car Service Land can give you discounts on all brands of tires, from Firestone coupons to Michelin rebate, Goodyear coupons to Bridgestone tire rebate, and beyond. You can even save money on the following types of tires:
All season tires
Off-road tires
Performance tires
Touring tires
Winter tires
Don't pay full price for your tire inspections ever again! Come to our websites for coupons that will save you a considerable amount of money.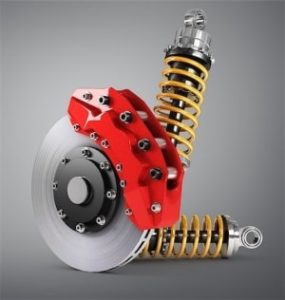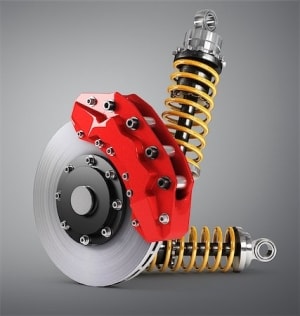 Your car's brake system operates as your vehicle's prime safety system. Because your brake system works to keep you and your family safe while you're on the road, it is important that you get it checked out on a regular basis. You can even increase the life of your vehicle by bringing in your car for a brake inspection. For example, a mechanic can check your vehicle's drums and rotors and fix or replace them. This one repair can keep your car on the road for another few years. However, getting your car's rotor and drums checked costs money. Learn about brake service repair costs from our ultimate guide. Keep cash in your wallet by visiting our website and getting brake service coupons. These coupons can save you a significant amount of money for services that can get pricey at times. Our brake service coupons can keep you from spending an inordinate amount of money on a much-needed service.
On the Car Service Land, you can also find estimates of car repair or maintenance service costs: