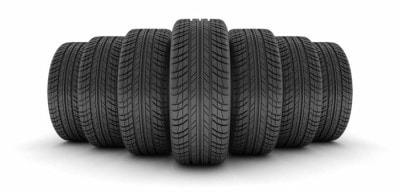 When it comes to paying for replacement tires on any vehicle, you might be shocked at the cost. So how do you find cheap tires for sale? What should you keep in mind when looking? We have the answers in this article.
The first point to remember is that looking for cheap tires for sale doesn't mean sacrificing quality and safety. Cheap means inexpensive when it comes to tires. You will be pleasantly surprised at the deals you can find on good quality name brand discount tires when you begin searching for them.
Cheap Tires For Sale – What You Need To Know
Finding cheap tires for your car or truck is not so difficult but finding the best cheap tires with a limited budget may be a complicated job. Here are some quick tips on how to get the best tires for the lowest prices.
Before visiting any store or trying to find cheap tires online on various websites, ask yourself a few questions first. You need to take your driving habits into consideration and use those to base what type of tires you need on your ride.
What type of tire do you need for your vehicle? Basically, you have the choice of a high-performance tire, touring tire or standard all-season radial tire. The good news is that there are cheap tires for sale in each category, but your best deals can be found with good all-season tires.
Do you drive mainly highway miles? Do you drive on country roads most of the time? Are you looking for performance handling? What type of weather conditions are you generally driving in? These questions will all go into determining the type of tire characteristics you should look for. Then, finding cheap tires will not be as challenging.
 Next, be sure you know the size of tire you need. You can easily find out by looking at the size currently on your car. Once you have this information you can begin shopping. Make sure that all four tires are the same size because experts don't recommend to mix tire sizes. The first place I would recommend starting is online. There are so many websites that have cheap tires online that are of good quality.
Be sure to write down the tires and prices you come across while searching. You can get a nice list going to choose from later. Now that you have your list you can search cheap tire stores in your area. Compare prices to those you found online and then ask these places to match or beat them. You will be shocked to know that almost all stores will work with you on price. Also, you can use tire coupons and also save a few bucks.
Ask about a warranty on your cheap tires as well. Just because they are less expensive does not mean you have to sacrifice quality. You can still expect to get a good treadwear warranty on any tire you purchase. Finally, don't forget the stems, mounting and balancing. Be sure you are not charged an arm and a leg for these. Again, don't be afraid to negotiate.
One area to pay particularly close attention to is in finding discontinued tires. Many companies will offer incredible bargains on model close-outs. These can include high-performance tires and run-flat tires as well. You will still get the same treadwear warranty and quality you would expect, it just comes at a much lower cost.
Used tires are another area where you can find some good sales. Many times a person will replace tires long before they are worn out and you can find good bargains in your area. The key here is going to be the remaining treadwear on the tire. If it is less than 50%…move on and look for something else. In some cases, you can find used tires that have upwards of 90% tread left.
Cheap Tires For Sale – Are They Worth Your Time
By simply following these tips and doing a little research, you can find a great deal on cheap tires that will last for years to come. They will also be suited specifically for your type of driving and driving conditions.
Sure, looking for cheap tires for sale can be frustrating at times and seem like it takes way too much time. But if you want to save the most amount of money possible you need to take your time and shop around. Check out the classified ads for used tires. Go online and search various websites and auction sites. Check ads in the paper for close-out and discontinued tires. By doing so you will find a really great deal.