A Honda Accord can easily win a popularity contest. Die-hard enthusiasts swear by it. As they say, it's designed for car shoppers with a more 'mature' taste.
It's bigger than your typical car, it looks premium, and it has a much more sporty feel to it than other cars in the same spectrum. Obviously, it drives significantly better too.
In short, the car has an excellent reputation in terms of good looks, interior space, engineering quality, reliability, longevity, safety, and performance.
It won't be an exaggeration to state that the car is an engineering marvel in its own right. It may not have all the luxurious features in the world. However, it has enough bells and whistles to please us.
It's also pocket-friendly in terms of car maintenance. If well-taken care of, you will hardly take a few trips to the service station during the lifetime of the car.
To get the best out of a Honda Accord tire, though, you will need suitable tires that go well with the vehicle. So, don't make the typical teenager mistake of choosing any tire out there.
Before you do your own evaluation, we would like to remind you that shopping for a Honda Accord tire is not an easy affair. The choices are plentiful these days. You will easily get lost. Even the best-sellers are not as good as they are advertised to be. So, you will have to make your move carefully to not fall for all the hyped products out there.
To save you all the mental conflicts that go into the shopping process, we have reviewed the top ten tires for a Honda Accord. And, there's a buying guide that will simply help you out more. Surely, all the tires reviewed below have satisfactory features. But, you will be choosing the one that comes closest to matching your personal needs and budget. So, let's get started with the reviews.
Top 10 Tires for Honda Accord
1. Continental PureContact LS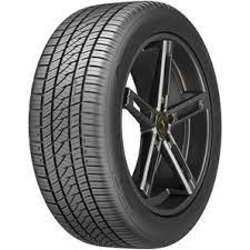 Designed with a lot of people-pleasing features, the Continental PureContact LS Tire is totally worth rolling the dice on. This grand-touring tire performs outstandingly well on any surface you put it through. As such, the makers have utilized +Siline addictives in the tire, which allow it to perform well even on rain-flooded roads and damp tarmac. Better still, the tire has sleeping grooves for excellent hydroplaning resistance in severe rain.
Continental PureContact LS Highlights:
Continental has done a remarkable job of making this tire as quiet as possible. It's also the most comfortable tire under its specs. Of course, the credit for this goes to the ComfortRide Technology applied to the tire. Another fine thing about this tire is its ability to survive for many years and beyond, despite heavy use. Just so that you are aware, Continental offers a treadwear warranty of 70,000-miles on this tire.
Pros:
Far better than other less priced Honda Accord tires
Drives reliably on any given surface
Car's gas mileage doesn't take a hit
As advertised, the tire wears off well
Cons:
We can't find anything to complain about
2. Bridgestone Potenza RE980AS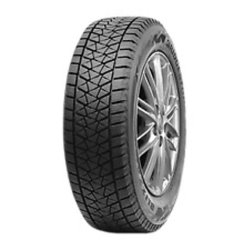 This high-performance all-season tire provides more than good looks. It's capable of incredible handling in wet as well as dry conditions. So, it won't matter what the weather condition is. This tire will offer you a smooth and comfortable ride at all times because it's well-constructed to cope with changing weather. The tire is also designed to last almost 25% longer than other comparable tires. By the way, it's backed with a 50,000-mile warranty.
Bridgestone Potenza RE980AS Highlights:
Unlike other all-season tires for Honda Accord, the Bridgestone Potenza RE980AS performs well in the snow too. It features 3D full-depth sipes that provide optimal grip and traction throughout the life of the tire. So, the tire won't suffer as it starts aging. This thing also has chamfered slots to improve both dry and wet braking. Plus, it's equipped with all the necessary features to minimize the risk of hydroplaning.
How can we forget to mention that the ride quality is quiet for an all-season tire? Surely, don't expect the tire to be as quiet as a grand touring tire. But then, it's quieter than equivalent tires that carry similar product specs. The best part is that the tire stays cool. This tire also does a great job of isolating heat, even when the road is hotter than usual, preventing rapid tread wearing in the process.
Pros:
Provides maximum braking in wet and dry conditions
Absorbs impact from the ground very well
Prevents heat generation, resulting in longer tread life
Cons:
Load capacity of the tire is not the best in its class
3. General AltiMAX RT43 Radial Tire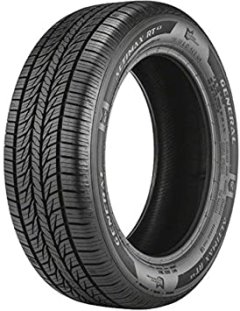 If you spend long hours commuting in changing weather conditions. the General AltiMAX RT43 Radial Tire is worth considering. This tire performs well enough to help you tackle a variety of different terrains and conditions. Price-wise, the tire can beat its competition too. Yes, this thing is priced lower than tires with the same specs. Seriously, at no point will you feel that you forked out more money than required.
General AltiMAX RT43 Radial Tire Highlights:
This good-looking tire rides quietly and smoothly. The traction and braking are bang on. In fact, the traction is surprisingly good in snow and ice. The mileage claims are true too. It will definitely save you some gas money. The treadwear is also a lot better than other Chinese-made tires. It's definitely far safer too. If you value your safety and sanity, go for this tire in lieu of other Chinese brands. You won't regret it.
Pros:
Worth settling for this tire for a Honda Accord
No scary customer reports of tire blowouts
Makes almost next to zero road noise
Gas mileage will be a few notches better
A lot of bang for your tire bucks
Cons:
Doesn't perform very well around corners
4. Bridgestone Turanza QuietTrack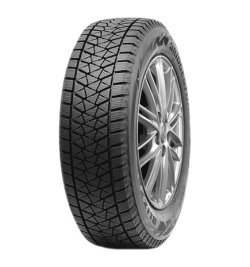 If you value driving comfort more than anything else, this grand-touring tire deserves to be on your shopping cart. It has specially formulated tread compounds that provide a luxurious driving feel at all times. It glides through road imperfections like nobody's business. The tire will impress Honda Accord owners with its quietness too. Seriously, this tire will make all your long trips super fun and comfortable like nothing else out there.
Bridgestone Turanza QuietTrack Highlights:
Feature-wise, the tire is pretty rich. Like other well-made tires, it has 3D full-depth sipes for improved snow traction. Plus, the tire comes equipped with open Shoulder Slots to help with water evacuation. The grip that it offers is outstanding as well. How can we miss it? The load capacity is fantastic too. Each tire is sturdy enough to bear as much as 3256.2 pounds of weight, which is too good for a touring tire of its nature.
The Bridgestone Turanza QuietTrack is also built to go the distance. We are talking about at least 80,000 miles. Yes, this product bears a generous warranty of 80,000 miles. So, you won't lose your money in a heartbeat. On the contrary, the money spent on this Bridgestone tire will last you for many years and beyond. Therefore, you shouldn't be concerned at all. The tire is packaged nicely too, which helps prevent cosmetic damage at the time of shipment.
Pros:
Offers a super quiet and comfortable ride
Provides outstanding handling even in the snow
Easily the most long-lasting tread life warranty
Cons:
Not the best choice for financially conservative folks
5. Michelin Premier A/S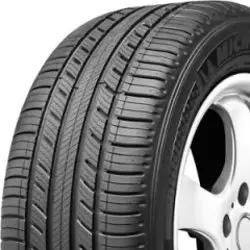 This all-season touring tire has a lot going for it. It's made from premium material to deliver superior performance on any given condition, which explains why Honda accord owners are fans of this Michelin tire. Seriously, the driving enjoyment that this tire offers is second to none. It literally destroys its competition in the area of grip, traction, braking, and handling. By the way, it makes zero noise on the highway.
Michelin Premier A/S Highlights:
The Michelin Premier A/S tire is as safe as it can get. As advertised, it's designed that way to not put car passenger's lives at risk. You can take the path less traveled and still not risk an injury. This explains why the tire is priced a bit higher than other comparable tires. Given the safety and performance, it's well worth the extra money. At the end of the day, you are going to sing praises for this tire.
The tires don't bear a date code, though. So, you won't know the manufacturing date of the tire sent to you. But then, the Michelin Premier A/S tire is good enough to sell like hot pizzas. Therefore, it's unlikely for you to receive a tire that was sitting idle in the company's warehouse for many years. In short, you don't have to be bothered about the age of the tire. You will mostly receive recently manufactured tires.
Pros:
Runs silently under all conditions
Has few equals in its product category
Packaging is almost Apple-equivalent
Offers a safe drive even when the tire is nearing its end
Cons:
Bears an expensive price tag
No date code on the tires
6. Kumho Solus TA71 All-Season Tire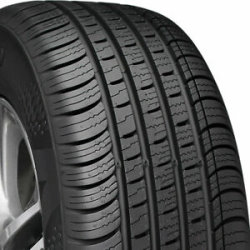 This all-season tire packs up a good punch. It's far less expensive than other Honda Accord tires with the same features. At the same time, it delivers equally robust performance. This should tell you that Kumho hasn't cut corners. The low price is a representation of low-profit margin and not low product quality. Both the ride quality and the mileage are good, which is evident from all the praise this product has received.
Kumho Solus TA71 All-Season Tire Highlights:
Kumho has almost 60 years of experience in this industry. So, the brand backing is definitely great. Despite the low cost, the Kumho Solus TA71 all-season tire offers an exceptional road feel, which you wouldn't normally expect from a cheap tire of this sort. The steering response is really a cut above the scope in its price segment. Keep in mind that this thing can handle wet and snowy surfaces too.
There's a road hazard guarantee as well. If the tire gets damaged beyond repair due to any road hazard, the company will ship you a replacement tire for free within the first 12 months or within the first 2/32" tread life of the tire. You also get the standard 60,000-mile treadwear warranty on this TA71 tire. Your investment is totally protected.
Pros:
Exceeds the expectations from a budget tire
Offers the silence and comfort of a pricier tire
Provides a high level of grip and traction
Cons:
Not meant to be used during heavy snowing
7. Starfire Solarus AS All-Season Radial Tire
If you are looking to put in a lot of miles on your Honda Accord, this Starfire Solarus AS All-Season Tire should be on your radar. It's perfect for long miles because of its fuel efficiency and excellent traction. The tire is M+S rated, which means that it's tested to deliver good mud and snow performance too. The credit for this goes to its advanced tread pattern, which allows it to handle almost all weather conditions without any issues.
Starfire Solarus AS All-Season Radial Tire Highlights:
The tread of the tire is nicely computer-optimized to deliver quiet performance. Even at high speeds, the tire stays surprisingly quiet. And, there's no violent vibration while driving. So, you can truly expect this tire to deliver a stable, comfortable, and controlled ride at all times. The tire also has Spiral nylon overwrap in it to improve road contact. Seriously, it can handle slippery surfaces like a champ. Even sharp and fast cornering won't prove to be a big deal for this tire.
Pros:
Truly optimized well for all seasons
Designed to provide plenty of miles
Maintains good traction throughout its life
The price tag is incredibly low
Warrantied for 50,000 miles
Cons:
Not as good as expensive all-season tires
8. Michelin Primacy MXV4 All-Season Radial Car Tire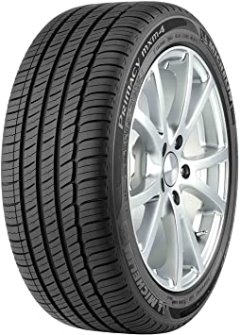 All the helpful reviews suggest that this all-season tire is a perfect fit for a Honda Accord car, which explains why we have no reservations in glorifying this product. As marketed, the Michelin Primacy MXV4 tire grips the road phenomenally well, even on wet pavements. Not to mention that it rides smoothly on just about any pavement out there. You will almost feel as if you are driving on a cloud with your Honda Accord.
Michelin Primacy MXV4 All-Season Tire Highlights:
The tire runs far longer than the advertised tread life warranty of 55,000-miles. So, you will get a lot of use out of this Michelin tire. It also looks as great as expected. With a brand like Michelin, you can expect good packaging and fast shipping as well. As long as you receive a legit Michelin tire, you won't find any valid reason to be disappointed with it because a legit tire will do its job dutifully without any hiccups.
Pros:
Can be installed easily on a Honda Accord car
Can meet the demand of picky car owners too
Stopping distance is shorter than other tires
Comes with a 6-year (standard) warranty
Definitely not a waste of money
Cons:
Noise is not too low on the highway
9. Cooper Evolution Tour All-Season Tire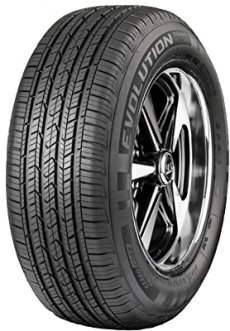 The Cooper Evolution Tour All-Season Tire has all the road-conquering features to it. Honestly speaking, it won't let you down in any road condition. In fact, you can try this USA-made tire on undesirable roads as well. Should you not be satisfied with the tire's performance, you can also return it within the first 45 days of purchase. Cooper will quickly send you a replacement product. So, you won't pity yourself for getting this tire, even if it doesn't meet your expectations.
Cooper Evolution Tour All-Season Tire Highlights:
The tire is solidly built to last long. So, it solves the problem of affordable all-season tires not lasting long enough to please their buyers. Of course, this should also suggest that the tire is sold at a smashingly good price. The best part is that the tire stays quiet on the road. The tire is great on the gas mileage front too. Moreover, it doesn't look cheap by any means. On the contrary, the tire looks pricier than what you pay for it.
Pros:
Tire performs well in all situations
Won't hurt your gas mileage
Comes with a test drive of 45 days
Usually delivered ahead of the promised date
Cons:
Cornering ability is not up to the mark
10. Yokohama AVID ASCEND GT Touring Radial Tire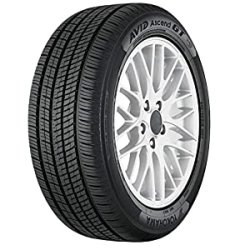 Like all tires we have discussed so far, the Yokohama AVID ASCEND GT Touring Radial Tire has better than 'decent' product specs for a tire of its nature. The tire truly lives up to its advertised benefit of performing well on wet and dry surfaces. Yes, the tire remains quiet on dry surfaces and sticks well to the ground in the wet. The tire also evacuates water very nicely, allowing it to offer a great grip even on highly slippery tracks.
Yokohama AVID ASCEND GT Touring Highlights:
The bang for the tire bucks is definitely there because this tire lasts damn long. It even comes with a warranty of 65 000 miles. Given the durability and the warranty, there's no way you will lose money on this tire. Just don't assume that it's the finest tire on planet Earth. As long as your hopes are realistic, you will sing praises for this Yokohama AVID ASCEND GT Tire.
Pros:
Load capacity of 1477 pounds
Sold at a shockingly good price
Can handle tight curves easily
Cons:
Best Tires for Honda Accord: Buying Guide
In this section, we will tell you where to start your pursuit for the best tire for a Honda Accord car.
Tire Size:
Even though this may sound like obvious advice, we would like to highlight the fact that you need the right sized tire for your Honda Accord. Needless to say, the choice would depend on the year and model of your Honda Accord car. Size apart, you should consider the speed rating and the load capacity of the tire too.
Speed Rating:
Speed rating is nothing but the maximum speed at which you can safely drive on the chosen tire. Basically, it represents the maximum speed limit of the tire. If you want to drive at faster speeds, you will have to choose a high speed rating tire. Of course, be sure to read the product description to find out the speed rating of the tire before placing an order. The speed rating is mentioned on the sidewall too.
Noise:
Another vital thing to ponder upon is the noise level of the vehicle. You definitely don't want to get a noisy tire, which will spoil a fun ride. Your best bet would be to look at tires that are advertised to dampen road noise and vibration. Of course, don't trust everything that's written in the product description. Read the reviews dropped by past shoppers to find out the truth.
Fuel Economy:
The well-made tires out there will save you some fuel money too, proving to be easy on your wallet. Generally, tires from reputed brands will help reduce your fuel cost by dropping the rolling resistance. This explains why we have reviewed tires from most of the top brands out there.
Price:
The price of the tire is bound to have a huge influence on your purchase decision. For the most part, it's going to determine the quality of the tire. For something that will ensure your safety on the road, don't hesitate to spend a bit more than usual. In short, don't get a dirt-cheap tire to save a few bucks. In short, make it a point to prioritize quality and performance over a few bucks.
Warranty:
As a consumer, it's important that you protect your investment in the tire. For the same purpose, it's advisable that you look for Honda Accord tires that come with some sort of warranty/guarantee. Brands like Michelin, Continental, and Cooper Evolution do not shy away from offering a decent warranty on their tires. Of course, no manufacturer will offer a return or refund for issues arising out of reckless driving.