Run flat tires are catching a lot of eyeballs these days. The product manufacturers are definitely not going through the dull (sales) figures like before. Seriously, the growing interest has caused the sales of run flat tires to shoot up like never before. Citing the growing customer interest, BMW includes them as standard tires on most BMW models. The tires go well with the technology they use to develop their cars. Plus, these tires contribute to a safer ride.
For those who don't know, run flat tires are reinforced with stiffer sidewalls, which continue to support the car, even when you have a puncture situation. You will be able to drive safely for many miles, at a restricted speed, without any issues. Of course, no two run flat tires are the same. As expected, some are well-made than others.
If you have no clue about which ones are the best, let's introduce you to the top 10 run flat tires that you can consider for your vehicle.
Top 10 Run Flat Tires
1. Michelin Primacy MXM4 ZP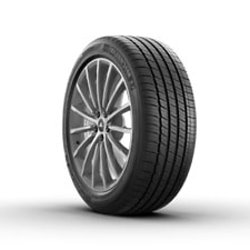 This is an excellent run flat tire for your Sedan, BMW, or Hatchback. As marketed, it has a much thicker sidewall than the competition for better absorption of road imperfections, resulting in improved comfort and longer tread life. Seriously, you will notice a big difference in your handling abilities. The purchase price of the tire is excellent as well. Run flat tires of equivalent quality usually sell for a higher price. In short, this tire is going to have some mercy on your wallet.
Michelin Primacy MXM4 ZP  Highlights:
Michelin has advertised the use of sunflower oil additive for increased traction in both wet and dry conditions. It's also good to know that the tire produces minimal noise. At the same time, it enhances fuel efficiency.
As hinted earlier, the tread life of this tire is up to the mark as well. The tire can easily last between 50,000 to 60,000 miles, depending on individual usage. Of course, the wearing would also depend on how frequently you rotate the tires.
Pros:
Ensures a safe and comfortable ride
Aids in a quiet ride too
Reduces carbon emissions
Fits a BMW very well
Priced lower than expectations
45,000-mile manufacturer warranty
Cons:
Not available in ample sizes
2. Goodyear Eagle F1 Asymmetric 3 Run-On-Flat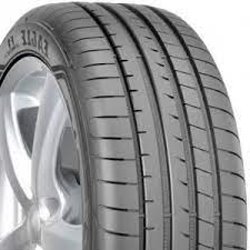 Made in the United States, this tire has everything you would hope to see in a well-made run flat tire of its nature. As a matter of fact, it's easily the best choice for BMW and sedan car owners who like to drive fast. Even at high speeds, the tire offers outstanding driving comfort like no other run flat tire in its price spectrum. Keep in mind that it also remains remarkably quiet on the road. Believe it or not, many drivers have spoken about the tire's quietness.
Goodyear Eagle F1 Asymmetric 3 Highlights:
This tire features a robust tread compound that offers it a very long lifespan. It's also designed to provide a better than average steering response. The cornering grip and stability are also second to none. The only hiccup with this tire is that it cannot keep up with heavy snow. That said, it can handle lighter amounts of snow without any hiccups. So, you should not get this tire if you live in an area with heavy snowfalls.
Pros:
Installs easily without any issues
Quicker than usual steering response
Tread life is excellent for a run flat tire
Can be considered for M-badged cars too
Ranks high in its product category
Cons:
Not suitable for winter conditions
3. Pirelli CintuRato P7 All Season Run Flat Radial Tire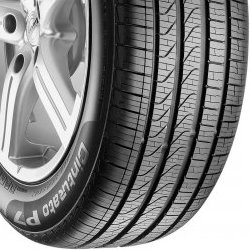 Engineered for drivers of sports cars, this tire is usable on almost all surfaces. The makers have smartly combined the good qualities of the earlier versions to make this tire capable of delivering a great blend of driving pleasure, safety, comfort, and performance like nobody's business.
Pirelli CintuRato P7 Highlights:
This tire is as environmental-friendly as it can be. In other words, it has less environmental impact than other similar tires sold these days. This thing is also pretty long-lasting. It can drive through nasty potholes and still last for thousands and thousands of miles. The listed price of the tire is attractive as well. The tire company can actually get away by increasing the cost of this tire. Believe it or not, even picky tire purchasers have said great things about this tire. Many of them have said that this tire made their car run smoother than the original tires.
Pros:
Can handle various American weather conditions
Performs really well even at high speeds
Has received high praises from past purchasers
Brand is totally worth trusting on any given day
No issues with the noise. Runs pretty quietly
Cons:
Does not come with a treadwear warranty
4. Goodyear Eagle LS-2 RunOnFlat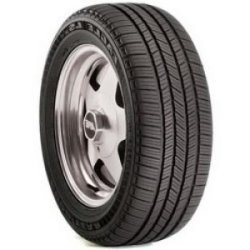 If you can afford to spend a bit more than usual on a well-constructed run flat tire, the Goodyear Eagle LS-2 RunOnFlat should be on your radar. The Eagle LS-2 tire has excellence written all over it. The driving comfort is literally matchless. Believe it or not, you will be able to drive comfortably, even on bumpy surfaces.
Goodyear Eagle LS-2 Highlights:
Unlike the competition, this tire is highly responsive around the corners. Plus, it offers plenty of grip and traction on dry and wet surfaces. Credit to the biting edges, it can handle light snow as well. The best part is that it's not as noisy as other run flat tires sold these days. Not to discount the fact that this tire is designed for long-lasting performance. It features stepped tread blocks for unmatched tread life. The tire won't blow out for no reason, even when tested to its limits. At 1874 pounds, the load capacity of the tire is also remarkably good.
Pros:
Offers an engaging driving experience
Features 3-ply sidewalls for better handling
Enables the car to remain stable even at high speeds
Has appropriate grooves to reduce hydroplaning
Great fit for BMW cars and sports utility vehicles
Cons:
Has a fairly expensive price tag
5. Continental ContiProContact SSR Run Flat Tire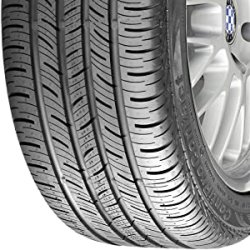 To begin with, this run flat tire is from a renowned car manufacturer. So, the credibility is definitely there. As advertised by the company, this tire is a cut above the rest. It allows the car to remain stable at all times. Plus, it offers an unbeatable driving experience.
Continental ContiProContact SSR Highlights:
The tire features broad circular grooves for better water, mud, and slush evacuation. The tire also remains in contact with the surface, allowing safe braking and fuel efficiency in the process. From the durability standpoint, this tire lasts exceptionally long too, which explains why Continental is able to offer a boastful tread life warranty of 80,000-mile. Not to undermine the fact that this tire is way less noisy and far more comfortable than equivalent tires.
At the quoted price, the tire is a steal too. It usually gets delivered quickly as well in undamaged condition. Seriously, this thing is so good for its price point in all aspects that you can blindly order it.
Pros:
Features symmetric tread pattern
Allows safe braking and acceleration
Has a clean and beautiful look
Can suit a wide variety of vehicles
Cons:
Not the best tire for wet conditions.
6. Bridgestone Dueler H/P Sport RFT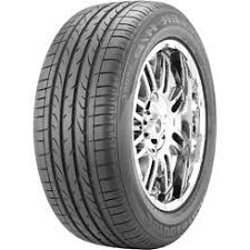 This tire is a super hero in its own rights. It's highly suitable for BMW crossovers with powerful engines and big wheels. Even though Bridgestone does not offer a treadwear warranty on this tire, it definitely has what it takes to last long.
Bridgestone Dueler H/P Sport RFT Highlights:
As expected, this highly responsive summer tire lives up to all its marketed benefits. Featuring symmetric tread design and silica compound, the tire offers a high level of comfort, grip, traction, and stability at all times. Believe it or not, you won't even encounter any noise issues. No doubt, you will be able to handle changing weather conditions very well. The tire is a good all-rounder. On the whole, this tire will have no problems matching the performance level of other top-tier run flat tires out there. In fact, this tire will edge out most of them.
Pros:
Computer-optimized tread compounds
Added sipes for better snow performance
Rides smoothly at high speeds too
Has LL carbon to improve the tire's life
Solid load capacity of 2094 pounds
Cons:
Doesn't have major faults
7. Bridgestone DriveGuard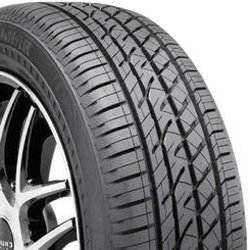 Let's discuss a budget-friendly run flat tire. Even though it's affordable, you will be able to ride it in all types of weather conditions. The traction and handling are something that you won't see in other budget-friendly models.
In short, the Bridgestone DriveGuard performs as flawlessly as other expensive run flat tires out there. Of course, it doesn't offer the best of everything. But then, the tire does offer the best value for the money spent on it.
Bridgestone DriveGuard Highlights:
The construction quality of this tire is too good for its price. Believe it or not, the tire can run up to fifty miles after a puncture. The high-tech material used in the tire makes it capable of supporting the weight of the vehicle at zero pressure too. Talking about the tire's lifespan, you will get around 50,000 to 60,000 miles out of it. In fact, Bridgestone backs this tire with a 60,000-mileage warranty. Keep in mind that the contact patch of the tire is also highly optimized for even wear.
Pros:
Good ride quality, both on wet and dry surfaces
Handling difference is immediately noticeable
Negligible noise even at highway speeds
Holds the air pressure for longer than usual
Cons:
Snow traction can be improved to some extent
8. Pirelli Scorpion Verde All-Season Run-Flat Tires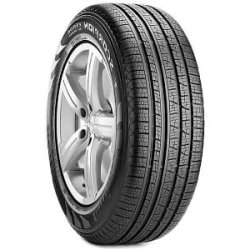 This all-season touring run flat tire is totally worth zeroing in because of how excellent it is for its price point. Basically, it's a mid-priced run fat tire that has best-in-class features to deliver an unparalleled driving experience on any given day. As marketed, it looks great, performs well, and lasts long. So, it addresses all the basic concerns that you may have. That said, there is no tread warranty. This is certainly not an issue because of how long the tire lasts.
Pirelli Scorpion Verde Highlights:
This tire does a wonderful job of offering an engaging driving experience. It's easily one of the most responsive tires in the mid-priced run flat tire product category. The aggressive tread pattern might make you think that the tire will make a lot of noise. However, it's not true. It rides pretty quietly. It offers excellent cornering ability too, even at high speeds.
Pros:
Rides awesome on a BMW
Nice design to ensure user safety
Doesn't wear out easily/ quickly
Road noise is hardly noticeable
Good price to blow the competition away
Cons:
No tread life mileage warranty
9. Michelin Pilot Sport A/S3 Plus ZP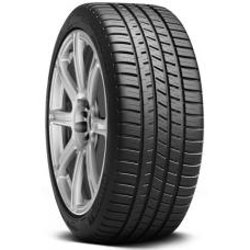 This one is a diamond in the rough. That said, it's priced along the same lines. So, this run flat tire is not for tire shoppers who are on a strict budget. Yes, this thing has a lot of shining properties for its price. As expected, the performance of this tire is good on both dry and wet surfaces. The Michelin Pilot Sport A/S3 Plus ZP tire hugs the road more like a mom hugging her child. It installs easily too. Plus, it remains whisper-quiet on the streets.
Michelin Pilot Sport A/S3 Plus ZP Highlights:
This tire is designed for all-season driving. It goes well with any sports performance car. Michelin has utilized Silica+compound in this tire, which allows it to remain grippy, even in wet areas. Plus, this thing features 3-D sipes, which help prevent hydroplaning. Credit to the Helio+technology used in the tread compound, the tire is capable of performing well in the ice and snow too. Basically, the tire is good enough to handle everyday and severe driving conditions. The company also offers a 45,000-mile warranty on this tire.
Pros:
Offers a responsive and comfortable ride
Aids in offering a quiet ride
Suitable even for long driving trips
Has a shorter stopping distance
Awesome product packaging
Cons:
Not for budget run fat tire shoppers
10. Bridgestone Potenza RE97AS Run-Flat Passenger Tire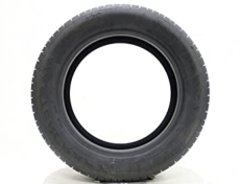 This run flat tire lives up to its product description. As advertised, it's an all-season performer that can handle any weather condition without any fuss. The (single) tire can safely carry up to 1521 pounds. Of course, this is when the tire is fully inflated. The good news is that the Bridgestone RE97AS tire holds air very well.
Bridgestone Potenza RE97AS Highlights:
The tire provides you with great traction. It features the latest tread polymers to deliver added grip on both wet and dry surfaces. Better still, it has stiffened shoulder blocks that help a great deal during cornering. It also improves response time. The tread on the tire remains in respectable shape even after thousands of miles. This should give you a fair idea about the tire's construction quality. The tire also bears a treadwear warranty of 55,000 miles.
Pros:
Restricts tread heat
Doesn't wear out soon
Sold at a very fair price
Available in 16-20 inches size range
Good tire choice for its price
Cons:
Produces little more noise than stock tires
What are the Advantages and Disadvantages of  Run Flat Tires?
As you might already know by now, run flat tires are not the same as your conventional tires. Although their benefits may be known to many, it's worth exploring them.
Advantages of Run Flat Tires
Unlike your conventional tire, run flat tires are designed to provide better stability after a puncture. You won't notice any difference in your steering and handling abilities when a blow out occurs.
The well-made run flat tires can be driven up to hundred miles with zero air pressure. We are talking about a speed of (up to) 50 mph.
They are built to be much safer in general. The fact that you will be able to drive for many miles after a puncture, you won't be stuck on the side of the road.
These tires can also save you from a crash situation. After all, there are times when we don't notice a puncture until it's too late to regain control of the car.
These tires eliminate the need of having a spare tire. So, you won't have to unnecessarily haul an extra tire, resulting in a lower vehicle load.
Since you won't have to carry a spare tire, the resulting benefit of lighter vehicle load also allows for greater fuel economy. Yes, you will save some gas money too.
Disadvantages of Run Flat Tires
They don't provide as smooth of a ride as your conventional tire because the sidewalls in them are a bit stiffer than usual. So, don't expect them to run as smoothly as your stock tires.
There's another little flip side to considering a run flat tire. Because they are not as popular as your conventional tires, you won't find them in plentiful sizes.
The run flat tires have a shorter lifespan too. The difference isn't much. But then, you can expect a decline in the tire's life by much as 5,000 miles.
Run flat tires don't come cheap. For a set of four tires, you could end up spending a couple of hundred dollars more than what you would normally spend on conventional tires.
Another thing to note is that these tires cannot be repaired. Once they lose their structural integrity, they become non-repairable. Even if patched up, they will puncture again quickly.
Run Flat Tires – Buying Guide
Depending on the BMW model you own, you will have to choose an appropriate run flat tire. We will tell you exactly which tire will suit your car.
For low-powered models
For those who own a BMW 1-Series or 3-Series, the grand-touring run flat tire should be a no-brainer choice because a tire of this nature is designed to provide a balanced driving experience on BMW models with low power. You will enjoy an engaging driving experience but at an added cost. Yes, grand-touring tires cost more than your regular run flat tire. That said, they go well with any mid-sized sedans and other compact cars.
On the bright side, the grand-touring tires also come with an outstanding tread life. You can get as much as 70,000-miles out of it. This is to say that you will be able to use them for many years without any fuss. Not to mention that the grand-touring flat tires operate quietly as well. So, they make a great companion for long rides. Performance-wise, they can meet the needs of an average BHW driver. They perform well in rains too.
The only thing is that they are not the best choice for powerful vehicles. If you own powerful BMW versions of 1-Series or 3-Series, these tires won't cut the deal because they lack the necessary traction and grip required for fast driving.
For normal BMW crossovers
Like ground touring tires, the crossover/SUV tires enjoy a long lifespan. They also remain quiet during the ride. Plus, they offer great comfort. They are highly suitable for less powerful BMW models, which explains why you won't find them for sports BMW models.
To be more specific over here, the BMW versions of BMW X1, X2, X3, X4, and X5 will go well with the crossover/SUV tires because these cars are not as powerful as other performance-oriented BMW models.
For sporty models
For sporty BMW models, the high-performance tires should be an ideal choice because these tires come with all the high-tech compounds to meet the needs of a sporty car. Basically, the high-performance tires are more performance-focused as opposed to being comfort-oriented. As expected, they deliver better braking, cornering, and acceleration function. Moreover, they usually look great enough to enhance the look of the car. That said, the high-performance tires are the costliest of the bunch.
So, don't expect to own them at a budget price. Keep in mind that they also produce a lot of noise at higher speeds. With respect to the product longevity, you can expect the tires to last even up to 60,000-miles.
Important Pointer
If you have a choice, go with an all-season tire as opposed to a dedicated winter or summer tire so that you can handle all-weather conditions like a champ. After all, the well-made all-season tires genuinely work well in all sorts of temperatures. So, you won't have to be at the mercy of the climate to drive your car.
Final Thoughts on Run Flat Tires
Despite the strong arguments countering the advantages of run flat tires, we can't deny the fact that their popularity is growing with every passing day. After all, they can be life-savior during sticky situations.