About Auto Parts Warehouse
Auto Parts Warehouse is a big name in the automotive market. This American online retailer deals with automotive parts for cars, trucks, vans, sports cars, and other vehicles in existence. Lately, they merged into their flagship website, CarParts.com, to stay competitive in this fast-shifting sector. Basically, the company shifted its gears in April 2020 to position itself for better success.
For those who don't know much about this company, they sell both domestic and imported auto parts and models. They have been shipping automotive parts and components to satisfied customers since 1995.
From aftermarket to collision car parts and more, you can get almost all parts and accessories on their platform at reasonable prices. Believe it or not, their stock catalog contains nearly two million items, which should tell you that it's an enormously huge e-commerce business.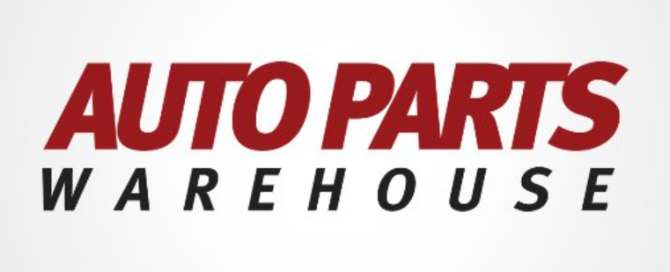 As expected, the company has direct contact with major suppliers and manufacturers, which allows them to offer millions of auto-related products on their website from 50 plus major vehicle brands out there.
Does Auto Parts Warehouse offer Military Discounts?
Gladly enough, military discounts are offered to folks who have served the nation. In 2014, the company launched a unique program called the 'Heroes Automobile Gallery' to honor the brave servicemen and women. Under this program, the qualifying person must share his/her vehicle's picture along with a personal story.
In the accompanying story, the serviceman or woman can talk a bit about his/her vehicle to fetch a generous discount of 20% on car parts. As such, both active and retired military personnel can take advantage of this military discount offer to make their day better.
How to Save Money With Auto Parts Warehouse Coupon?
As they say, take care of your vehicle so that it takes good care of you as well. You can get all the necessary parts and accessories for a lesser price than usual with the use of the Auto Parts Warehouse coupon. On our website, you will usually find carefully handpicked coupon codes and promotional deals that will help you snatch the item of your choice at a discounted rate.
How Much Money Can You Save?
It's hard to tell how much you can save on your order because your savings would depend on the offer made available to you. Generally, most coupons and promotional codes bear a discount of 10 to 20%. Some coupon codes also carry a flat discount of $10 or $20. So, it really depends on the coupon code you will be used during checkout. On the higher side, you can expect a discount up to 40% or even slightly higher. So, there's a lot of money to be saved. Most of our website visitors have collectively saved hundreds and thousands of dollars by using the coupon codes provided on our site.
Other Money Saving Options
Keep in mind that you can also enjoy free shipping on most orders. Heck Yeah! Orders worth $50 and more usually qualify for free shipping (aftermarket tires, wheels, and wheel packages are not eligible for free shipping). You don't even need a special discount code to avail the free shipping offer discussed above. Basically, free shipping will be offered by default on all the qualifying items at the time of purchase.
Of course, if you want to cut the item cost further, do not hesitate to use the coupon codes provided by us. With the coupons included, you will definitely get a bargain deal on Auto Parts Warehouse on any given day of the week.
The company also promises to match the price of the exact product found elsewhere. So, if you find the same product on a competitor's website at a lower price, the company will match the price. Of course, they will verify the source/price and then either match or beat the advertised price on the spot. This should tell you that they usually offer the best prices in the industry on most car parts and components. In fact, they confidently boast about matching the prices of identical products.
How long do Auto Parts Warehouse Coupons last?
Needless to say, most of the coupon codes and promotional deals will bear a specific start and end-time. Basically, the company has set an expiry date on most coupons. This is to say that you should be using the Auto Parts Warehouse coupons while the offer is still on. If you are late for the party, you will miss the free ride. So, take advantage of all the available opportunities while the offers are still running.