It certainly is a task to talk about the best tires for drifting because these tires don't make sense to everyone. By the way, drifting is not an integral part of our car culture yet. So, not everyone finds it super-fun or entertaining. For a lot of folks out there, it's not the controlled chaos of sliding a car to prove one's skills. On the contrary, it's a peace-destroying activity. Hell yes! You also need an appropriate car to showcase this skill of yours. After all, you can't enjoy drifting on all cars.
The cars that make drifting as fun as it should be don't come cheap. Of course, normal tires won't do the trick either. So, you also need appropriate tires for drifting. After all, normal tires can't withstand the high pressure and temperature of drifting. Most of the drifting tires feature smaller sidewalls, and they are larger in size.
A lot more is involved in purchasing a proper drifting tire. It's fair to say that you can't casually shop for a tire of this nature. For those who don't know too much about drifting tires, you guys are in luck. We will help you choose the best ten tires for drifting right away. We will also explain how you can go about shopping for the best tires for drifting on your own. Yes, we will teach you a lot along the way.
Top 10 Tires for Drifting
1. Falken Azenis FK510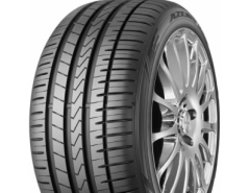 Drifting tires are built differently. The Falken Azenis FK510 is no exception to this rule. It's definitely built differently to outperform its competition. Of course, it has garnered tens and hundreds of followers too because of its unique properties. It's arguably the best summer tire for drifting you can find in today's age and time.
Falken Azenis FK510 Features:
This Falken tire offers a safe drive in both wet and dry conditions. The drift it possesses is outstanding as well, which explains the tire's popularity among the masses. This Japanese manufacturer also scores full marks for making this tire quieter than usual. The grip and traction are amazing as well, which aids in the overall drifting process.
Keep in mind that Falken is not a no-name brand in the industry. This tire company has created a name for itself over the years, which explains why the company enjoys a strong presence in most drifting events. Their line-up of drifting tires is really second to none. So, you can truly expect the best bang for your drifting tire bucks from this brand.
Pros:
Features a quieter tread pattern
Turns well at higher speeds
Ride quality is definitely praiseworthy
Hydroplaning resistance is phenomenally good
Substantial load capacity of 1984 pounds
Cons:
Doesn't have a tread life warranty
2. Firestone Firehawk Indy 500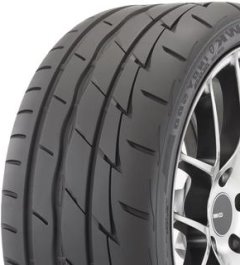 To have a blast on the track, the Firestone Firehawk Indy 500 is a great budget choice. Even though it doesn't cost as much as other pricier drifting tires, the tire has all the nice properties to it. The best part is that the Indy 500 tire holds up fine to a lot of use. Overall, it's definitely worth recommending this tire to family and friends.
Firestone Firehawk Indy 500 Features:
This tire helps you corner with great confidence on any given day. It features wide shoulders that really help with sharp cornering. The stopping distance of this tire is also 20% lesser on wet surfaces as compared to the previous model. Better still, this tire takes water evacuation to a whole new level.
Seriously, it helps to reduce the risk of hydroplaning like no other similar tire out there. As advertised, this tire is truly inspired by the racing heritage, which explains why it performs so well in its area of use. This drifting tire is supremely durable too. Just so that you get a clear sense of what we mean, the tire can easily last for many years to come.
Pros:
Price is cheap, but the quality is good
Usually arrives in a timely manner
Tough enough to not wear out fast
Tire's demand has increased a lot
Probably has the best reviews too
Cons:
Has gone up in price recently
Is not sold in Arkansas state
3. TOYO PXR8R 225/45ZR17 94W XL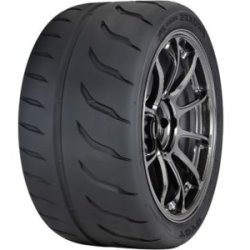 This brand has been around for decades. As expected, they have been manufacturing people-pleasing tires for a long period. Their unique design and tire building technology have been quite a hit with the masses. It's worth pointing out that they make long-lasting tires too. Every batch of tires goes through robust quality control as well.
TOYO PXR8R 225/45ZR17 94W XL Features:
This model is almost flawless with respect to its drifting abilities. It can do the same job as other expensive drifting tires sold nowadays. The company claims that they have used the right amount of tread compound in the tire, which allows it to withstand high pressure without any fuss. Its smart design also provides ample traction in wet and dry conditions.
Believe it or not, many professionals have chosen this tire in lieu of other more expensive tires for drifting. This goes to show that this tire is as good as it's advertised to be. It also goes to show that you can truly depend on this tire. As far as reviews go, it has received boatloads of solid reviews. In most reviews, you will see people singing praises for this tire.
Pros:
Can handle extreme temperature
Made from solid tread compounds
Long life is not out of the question
Delivers excellent braking performance
Cons:
Not sold in a lot of sizes
4. Michelin Pilot Sport 4S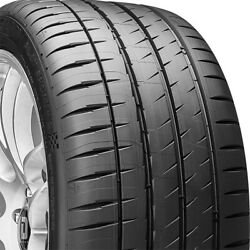 If you are picky about drifting tires, the Michelin Pilot Sport 4S tire should be on your radar. It's not because it's the best tire for drifting out there. However, this tire is too good for the price you pay for it. Of course, the tire also serves its purpose of use very well. So, you shouldn't get brain-blocks when thinking of acquiring this new tire.
Michelin Pilot Sport 4S Features:
This tire has been a hit among both recreational and professional drivers, which explains why we think it's head and shoulders above other tires for drifting under the same specs. Not to undermine the fact that it's one of the few drifting tires out there that come with a genuine tread life warranty of 30,000-mile.
According to past owners, the drifting experience that this tire offers is unforgettable. The sticky rubber compound utilized in this tire provides great control even at high speeds. Furthermore, the grip and traction levels are exactly as advertised. You won't be disappointed for sure. Talking about the comfort factor, the noise level is well-suppressed.
Pros:
Not lacking in key features
Tire's price point is reasonable
Braking is on point
Carries a 30,000-mile warranty
Cons:
5. Bridgestone Potenza RE-71R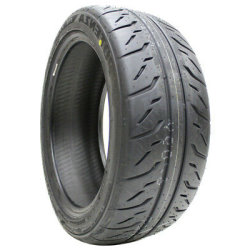 If you are after cheaper options, this tire should be a no-brainer choice. The price is low but not the quality. So, it's not a bummer tire with no merits to it. Frankly speaking, it's almost as good as other best tires for drifting. So, why spend more on other tires?
Bridgestone Potenza RE-71R Features:
This tire is known for having a unique tread compound, which provides it with maximum grip on all surfaces. The best part is that it's engineered with a race-inspired design in mind. So, it has all the necessary properties of a well-made tire for drifting. From sharp cornering to spot-on handling, it does not lack in any vital area.
The shoulder stiffness in it really helps with confident cornering. The thick shoulder also provides ample protection from damages. In short, this tire is not as prone to damage as other low-cost tires sold these days. It's also preferable for drifting because of its flexibility and springiness.
Pros:
Nice summer performance drifting tire
Drains effectively in wet conditions
Features wide center rib for nice steering response
Shoulder stiffness allows extreme cornering with ease
Cons:
Doesn't last as long as other pricier drifting tires
6. Yokohama ADVAN APEX V601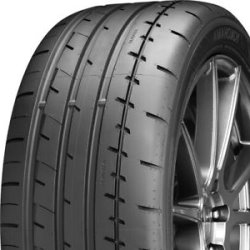 This is one of the best tires for drifting you can own on a budget. Drifting aside, the tire drives well on dirt roads, pavements, back roads, mud, and other challenging terrains without any issues. Based on the price, the durability of the tire is also very good. Just so that you know, Yokohama offers a 60,000-mile warranty on the tread life of this tire.
Yokohama ADVAN APEX V601 Features:
This tire has a lot going for it. For instance, it has a rounded rib profile to provide high flotation and stability at top speeds. Plus, the company has made this tire as fuel-efficient as possible. The handling is outstanding too. It's truly designed to deliver the best performance both on and off the streets.
Pros:
Seems cost-effective for its features
Load capacity of almost 2535 pounds
Comes with a 60,000-mile warranty
Cons:
7. Goodyear Eagle F1 Asymmetric 2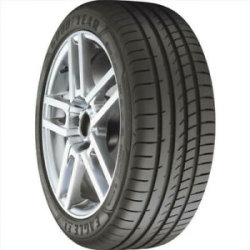 This tire is highly popular in the drifting community. This should tell you that the tire has already garnered a lot of eyeballs. It costs a bit, though. So, this tire may not be for everyone. But, it does take the drifting game to a different level. You will truly enjoy the drifting experience that this tire has to offer.
Goodyear Eagle F1 Asymmetric 2 Features:
The tire features high molecular weight polymers, which play a great role in improving the tire's overall performance. As marketed, the tire offers better control while drifting. It's easily the most responsive tire out there. The way the tire communicates with the driver is unbeatable, to say the least. Seriously, you won't find a better tire in this regard.
Pros:
Provides ample traction and grip
Doesn't produce a lot of highway noise
Helps tremendously with drifting
Cons:
No major downsides to speak about
8. Hankook Ventus V12 evo 2 Summer Radial Tire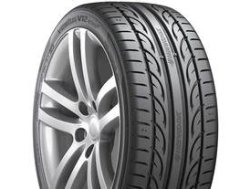 This excellent tire provides a good road feeling at all times. It's really built to impress drivers. So, it will exceed your expectations in almost all aspects of use. The overall traction is awesome as well. The tire is truly quiet too, which is usually not the case with most tires for drifting.
Hankook Ventus V12 evo 2 Features:
The tire handles everything right. As expected, it hooks the road nicely. Plus, it stops in a jiffy. Another nice thing about this tire is the low price point. It costs significantly less than other tires with similar features. The best part is that the tire retains its shape for a long period.
Pros:
Can be used in damp conditions too
Nice blend of price and quality
Provides stable grip at high speeds
Suitable for both novice and experienced drifters
Cons:
Hydroplaning performance is not the best
9. Kumho Ecsta PS31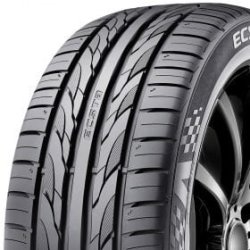 This tire is designed to take your tire drifting experience to a whole new level. Even though it doesn't cost a fortune, it's capable of doing a lot. As marketed, it offers a perfect blend of speed, control, and stability like no other tire in its price spectrum. It's also able to achieve its target of low noise.
Kumho Ecsta PS31 Features:
The company behind the tire has decades of experience under its belt. They have completely immersed this tire with all the latest technology while keeping the cost of the tire low. From solid center rib to wide lateral grooves, four-channel circumferential grooves, and more, the tire is as feature-rich as it can be for a well-made drifting tire of its nature.
Pros:
Minimizes heat build-up
Allows water to drain effectively
Performs well for a low price point product
12-month warranty from the date of purchase
Cons:
No warranty offered by Kumho
10. YOKOHAMA ADVAN Fleva V701 245/40R17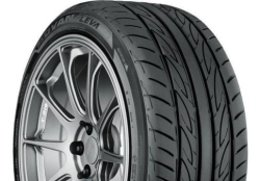 This brand has earned a solid reputation among drifting tire enthusiasts out there. The company offers lower price point products with respectable quality. This tire also lives up to its promise of delivering a smooth and controlled drift. Seriously, you will really appreciate the drifting ability of this tire. In short, you can expect an unforgettable drifting experience.
YOKOHAMA ADVAN Fleva V701 245/40R17 Features:
The level of responsiveness is like no other tire in its segment. The brand has also focused a lot on improving the grip and traction. The hydroplaning resistance is impressive as well. So, it's in no way inferior to other premium tires in its segment. Drifting aside, you can use this tire for everyday city road driving as well.
Pros:
High level of grip and traction
Offers good stability at high speeds
Nice control on damp roads
Comes with a 25,000-mile warranty
Cons:
Load capacity isn't the best
Best Tires for Drifting – Buying Guide
Generally speaking, you will go through a lot of ups and downs when searching for the best tires for drifting. You might also get your feelings hurt because not all tires cater well to the needs of drifting.
These are some pointers that you need to look for when considering a perfect drift tire:
The right drifting tire should be a bit flexible by nature. Plus, it must feature deep treads (on the front axle) to provide good traction.
Drift drivers would also need a wider and low-profile tire because more width equates to better grip. The force required for spinning should be less as well.
Speaking about the tire's construction, bias-ply tires work best for drifting purposes. After all, you don't want the tires to be overly springy or flexible.
Ideally, you should also go for tires with smaller sidewalls as such tires provide the necessary stiffness to protect the wheels from damages.
It's also important to bear in mind that the front tires need to be grippier than the rear tires to provide better steering control.
Of course, don't make the mistake of buying the most expensive drifting tire out there. In the world of tires, a higher price doesn't always equate to higher quality.
Final Words
Not every tire out there is meant for drifting. Very cheap tires can burst into flames. In fact, they can even explode at the time of drifting. So, you will have to be careful with your investment to not let yourself down.
That said, we believe that we have played a role of a great matchmaker by introducing you to the top 10 best tires for drifting. So, you don't have to look elsewhere. These drifting tires will cater to your needs beautifully.