If you live in an area where winter seasons can cause great hiccups while traveling from one place to another, you should look beyond an ordinary winter tire. After all, snow, ice, and other winter-related roads can pose unique challenges of their own. Needless to say, a regular winter tire won't cut the deal on all occasions, especially when the road gets very bad. Keeping in mind your safety, you will have to get a really good set of tires to handle snowy and icy conditions without any issues so that you no longer fear going out on snowy, slippery roads.
Suffice to say, why should bad tires ruin your outdoor plans? Having said that, let's introduce you to the top 10 studded snow tires that the market has to offer today.
Top 10 Studded Snow Tires
1. General Altimax Arctic 12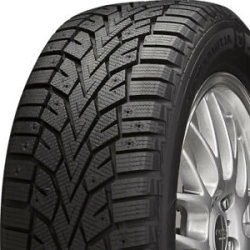 If you are picky about snow tires, you can consider the General Altimax Arctic 12 Tire in a heartbeat. This winter tire is deceitfully good for its price. Seriously, it deserves all the praise and attention it receives.
General Altimax Arctic 12 Highlights:
This tire is a great economical alternative to other pricier winter tires sold these days. Frankly speaking, the performance of this winter tire is on par with other premium tires that cost double or thrice as much as this tire. With or without the studs, it delivers a fantastic winter performance. It performs well in snow, slush, mud, ice, and whatnot. It does make some road noise, though. That said, the road noise is no greater than other winter tires out there.
Pros:
Tire looks really nice
Offers tremendous traction
Doesn't shake at high speeds
Load capacity of 1521 lbs
Treadwear is decent
Cons:
Road noise on the highways
2. Cooper Evolution Winter
If winters are intense in your area, this tire will make your life less challenging than usual. Yes, this tire is competent enough to handle tough winter seasons like a champ. The snow, wet, and ice traction are way beyond average. The price is budget-friendly, too, for something that can offer desired traction and control without any issues. Of course, the price is not a bare minimum. But then, the price is definitely far lower than the expensive threshold.
Cooper Evolution Winter Highlights:
The Cooper Evolution Tire does everything that's expected out of it in a seamless manner. This is to say that it climbs, accelerates, brakes, and turns without any fuss. The road noise is almost negligible as well. Most reviews also check the boxes for durability. If you are not hard on tires, this winter tire will actually last you for many seasons. It will hardly even lose air, which should tell you how well-made this winter tire is.
Pros:
Nice performance in winters
Provides great driving confidence
Rides quietly on highways
1874 lbs load capacity
Limited tread life warranty
Cons:
3. Goodyear Ultra Grip Ice WRT LT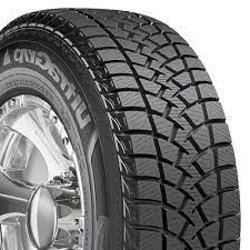 If you can stretch your budget for a tough winter tire, feel free to add the Goodyear Ultra Grip Tire to your wish list. This winter tire is remarkably sturdy to serve you well for several years and beyond. As advertised, it also performs phenomenally well, even in deep snow.
Goodyear Ultra Grip Ice WRT LT Highlights:
The traction on this tire is like no other winter tire out there. The sipes on it are also maximized for tread bite. Not to mention that the vehicle handling characteristics are up to the mark too. It brakes and accelerates remarkably well on any given day. The tire makes you feel very safe behind the wheels. In short, it's reliable in every imaginable way. That said, it makes a little humming noise at highway speeds, which is usually expected from a winter tire of this nature.
Pros:
Load capacity of 3195 lbs
Nice grip on ice, snow, and mud
Doesn't slip in the rain
Durability is satisfactory
Value for money winter tire
Cons:
Won't fit everyone's budget
Makes modest road noise
4. Nokian Hakkapeliitta 9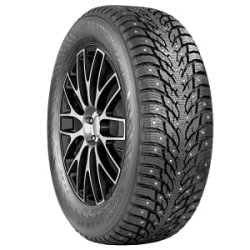 This studded snow tire is a step above the competition. Its snow traction is really unmatched. Credit for this goes to the cuts on either side of the middle blocks, which goes a long way in improving the tire's grip and traction. Nokian has managed to equip this tire with two types of studs. The studs on the middle provide best-in-class traction during braking and acceleration. The studs on the edges deliver unbeatable cornering performance.
Nokian Hakkapeliitta 9 Highlights:
This tire makes it remarkably easier than usual to drive on both deep snow and icy roads, with or without studs. That said, it makes a little noise with the studs on at highway speeds. Needless to say, the noise decreases as you decrease the vehicle's speed. The best part is that this winter tire doesn't suffer from durability issues. The wearing is really slow. So, you can expect the tire to last pretty long.
Pros:
Features Smart Traffic Technology
Doesn't struggle in deep snow
Not overly noisy at highway speeds
Awesome value for money
Cons:
Suffers a little on dry surfaces
5. Goodyear Ultra Grip Winter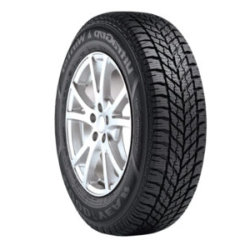 This tire is intended to be used without the studs. It performs amazing without the studs. The handling is as safe as it can get. Not to mention that you can also install studs on the tread to improve the snow traction. With the studs installed, this tire turns into a different beast. Your braking and acceleration ability will improve drastically. You will encounter zero issues with slush too. To top it all, the tread life is above average.
Goodyear Ultra Grip Winter Highlights:
This tire has the mountain/snowflake marking on it, which should tell you that it can handle severe snow as well. The tire is also safe enough to be taken on a long commute. It hardly ever gets stuck, even in muddy conditions. You won't lose traction on anything. Besides this, the tire arrives neatly packaged to prevent damage during transit. The delivery speed is quick too. A host of previous purchasers have mentioned this thing in the review section.
Pros:
Works better than expensive tires
Feels safe even in deep snow/mud
Rides smooth at high speeds too
Highway noise is not too bad
Sold at a user-friendly price
Cons:
Not the best-looking tire
6. General Grabber Arctic LT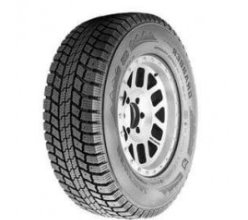 This tire proves that you don't have to drop a lot of cash to get hold of a well-made winter tire that can handle low-temperature challenges like nobody's business. Its performance in snow, ice, and wet surfaces is really up to the standard. Oh yeah! The tire has a remarkably long life too.
General Grabber Arctic LT Highlights:
As hinted earlier, the ride quality of this tire is a huge improvement over earlier models. It truly gets the job done, which is apparent from the tens and hundreds of positive reviews this tire has received in such a short span of time. As such, the tire is suitable for any large SUV or pickup truck. Its tread pattern might make you think that the tire would be too loud, which isn't the case. It stays quiet, even at high enough speed.
The tire has excellent cornering abilities as well. At its price, this winter tire also blows away its competition. Not to undermine the fact that the tire looks great too.
Pros:
Absolutely awesome on the snow
Road noise is not annoying
Totally worth buying again
Perfect for SUVs and pickup trucks
Cons:
Doesn't handle the roads very well
7. Firestone Winterforce 2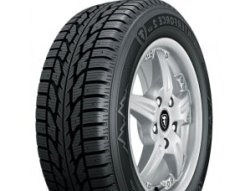 This second-generation tire from Firestone can keep you going through the winter without any issues. Seriously, you can truly rely on the performance of this winter tire. As advertised, it offers a nice grip on deep snow as well as slush.
Firestone Winterforce 2 Highlights:
The tire is 3-peak mountain snowflake certified. Plus, it has special cold weather compounds to offer increased lateral and forward grip in wet/snowy conditions. In short, the tire is capable of handling even brutal winters. Even if it stays on your car for several winter seasons, you will witness bare minimal signs of wear and tear. Its sturdy construction enables it to enjoy a long lifespan. Given its nice built quality, the tire can also be used all year round.
Pros:
Heavy-duty Firestone tire
Suitable for heavy loads
Load capacity is 1356 lbs
Can be used year-round
Cons:
8. GOODYEAR WinterCommand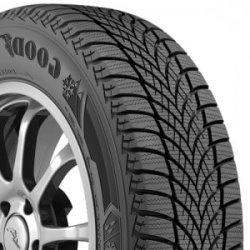 This tire goes around remarkably smooth on American snow and ice storms. Unarguably, the tire provides a terrific grip on wintertime roads, and it drives great on various cars, such as sedans, minivans, and crossovers. In short, the traction is beyond belief on both snow and ice. To tell you frankly, the load capacity of the tire is a cut above the rest too. The tire can handle a serious amount of load (3353.2 lbs). The road noise is also mild and not bothering.
GOODYEAR WinterCommand Highlights:
Ice and snow aside, the slush performance is up to the mark as well. Not to mention that the tire performs great, even without the studs. For winter conditions, it's easily one of the best choices out there. Seriously, the tire won't fail you. This tire also looks exactly as pictured. So, you are not tricked into buying something else. In fact, this winter tire looks far better in person. No matter what car you mount it on, it will contribute to the looks of the vehicle.
Pros:
Performs well without the studs too
Touch/heavy-duty construction
Outstanding snow and ice traction
Excellent slush performance
Good shipping experience
Cons:
For the affordable price, no complaints
9. Nokian Nordman 7 Studded Winter Tire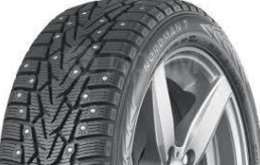 This studded winter tire can help you survive the harshest winters on a commuter car. Yes, you can expect a safe, comfortable, and enjoyable driving experience in varying winter conditions. The driving comfort is really first-class, to say the least.
Nokian Nordman 7 Highlights:
This tire lives up to its claim of offering superior grip in mud, ice, and snow. It's constructed to be totally ready for bad roads. Even when roads turn into sheets of ice, this thing won't slip. Its tread does a great job of shedding water and slushing out of the tire's footprint. Of course, no tire out there exempts you from using common sense. You still have to drive very carefully on bad roads. Keep in mind that the tire is also good for the overall economy of your car. Above all, it's important to point out that the road noise is no greater than other winter tires out there.
Pros:
Offers tremendous traction
Drives phenomenally well
Makes you feel safe
Insignificant road noise
Wearing is pretty slow
Cons:
Not too responsive on dry surfaces
10. SUMITOMO Ice Edge Studable-Winter Radial Tire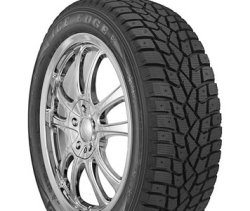 The big deal about this tire is that it has special winter compounds to tackle cold weather without any fuss. The best part is that the tire resists wearing. So, you will be happy with the tire's longevity too.
SUMITOMO Ice Edge Studable Highlights:
The 3D sipes utilized in the construction of this winter tire enable it to perform really well on ice, snow, and other cold-weather-related roads. Given how smartly the tire is engineered, you can expect precise cornering, braking, and handling at all times. The brains behind this tire truly deserve a pat on their back.
They have made this tire as functional and durable as possible. For those who don't know, the tire meets the stringent winter use criteria. The tire has received the 3PMSF mark. Price-wise, the tire is quite economical as well. Through many online reviews, you can tell that people have truly appreciated the low price tag of this tire.
Pros:
Excellent workmanship and durability
Has unique 3D sipe technology
Can handle versatile winter seasons
Is a 3PMSF certified tire
Load capacity of 1653 lbs
Cons:
Slightly poor performance on dry tracks
Best Studded Snow Tires – Buying Guide
Shopping for the best studded snow tire is easier said than done. The Internet will bombard you with too many choices, which will make it difficult to go with the one tire you need. Don't worry; this little buying guide aims to help you in this strained situation. First and foremost, it's important for you to understand what a studded snow tire really is. After all, it's easy to confuse it with your regular winter tire. The first differentiator is the tread compound. The winter tires generally feature more soft and pliable tread compounds.
They also have more aggressive tread patterns, which provide nice traction on snowy surfaces. On top of this, the product manufacturers usually deploy more sipes to increase the biting edges. On the downside, most of the winter tires fail to do a good job on icy/wet surfaces. This is where the studded snow tires can be a game-changer. They can perform well in both snow and icy conditions. The studded snow tires have small holes in them, where studs can be employed to churn through the snow like there's no tomorrow.
Believe it or not, the studs are tough enough to damage the road. For starters, the studs are generally made from strong pieces of metal (generally, steel.) The small pieces of studs dig into the ice to increase traction, allowing you to make it through even the harshest winter season without any issue. In short, studded snow tires are capable of handling icy driving conditions as well.
Are Studded Snow Tires Legal?
The fact that they can cause damage to the surface underneath them, they face restrictions in a few states. Yes, they are not legally permitted in all states. So before you draw your wallet out to get a snow studded tire, you should check whether or not you can legally use the snow studded tire in your state. Needless to say, you will attract a hefty fine by using it illegally. To avoid trouble with the law, check the list of permitted states first. Keep in mind that some states allow the use of studded snow tires only in certain months of the year. So, it's not a full-year ban in all states.
You should also bear in mind that the studded snow tires usually don't perform well on dry surfaces. Yes, the tires suffer on the roads. You will see them making a lot of noise on the highway, even at low speeds. So, be prepared for this flip side as well, especially if you drive a lot on dry surfaces.
It's also important to know that most product manufacturers do not offer a warranty on studded tires. Since these tires are designed for rough use in rough conditions, tire companies usually refrain from taking any risk. So, the risk will be entirely yours. Therefore, it helps to get a studded snow tire from a well-known brand.
Final Words
With the winter approaching, it's the right time to invest in the best studded snow tires. Depending on your budget, you can choose any tire from the ten products suggested above. We truly believe that these studded snow tires have no match in their price bracket.