The Michelin X-Ice Xi2 tires are a trusted name when it comes to driving on snow and ice. To get right to the point I would put them behind only the Blizzak's as the best in snow tires available today.
One of the features about this tire that is so nice is that if you live in an extremely cold climate, these tires are made for it. Michelin has a unique FleX-Ice technology built into the tread compound that gives the tire more firmness when temps are freezing or above, while providing much better flexibility when temps fall below zero. The result is a snow tire that tracts and handles well in deep snow, while having the performance and stability you need on slush and rain covered roads.
Another plus for this Michelin tire is the tread wear. It is one of the few that come with a mileage warranty for tread life and this is due in part to its design and construction, which give it a 75% longer tread life than other makes of winter tires.
The tire itself has a step groove design with Z cross sipes for increased traction in the snow. The wider contact patch on the X-Ice Xi2 enhances cornering stability and provides better braking capabilities. Michelin also has what they call snow platform indicators, which are in the tread grooves and allow you to see how much tread is left on the tire and when they should be replaced. All in all these Michelin's are an excellent choice in snow tires.
Price Range
Prices on the Michelin Xi2 tires range from around $90 for the smaller 13 inch series to over $220 for the much larger 19 inch series tires. Get the Michelin tire coupon below (if exist), or find other tire discounts here.
Who Are Michelin X-Ice Xi2 Tires Designed For?
Michelin has designed the X-Ice Xi2 for use on all makes and models of coupes, sedans, minivans and more, for drivers looking for excellent traction on snow, ice, slush or rain covered roads.
Michelin X-Ice Xi2 Tire Sizes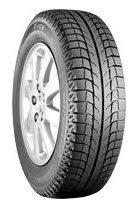 175/70R13
175/65R14
175/70R14
185/60R14
185/65R14
185/70R14
175/65R15
185/55R15
185/60R15
185/65R15
195/55R15
195/60R15
195/65R15
205/60R15
205/65R15
205/70R15
215/65R15
215/70R15
195/55R16
205/50R16
205/55R16
205/60R16
205/65R16
215/55R16
215/60R16
215/65R16
225/55R16
225/60R16
235/60R16
205/50R17
215/45R17
215/50R17
215/55R17
215/60R17
215/65R17
225/45R17
225/50R17
225/55R17
225/60R17
235/45R17
235/55R17
245/45R17
215/45R18
225/40R18
225/45R18
225/50R18
225/60R18
235/45R18
235/50R18
245/45R18
245/45R19
Pros
Snow and ice traction are near the top in this tire category
Wet pavement handling and stability is above average
Tires provide a very comfortable ride
Superior tread wear
Excellent tire warranty protection
Cons
Hard to find anything in particular to complain about with this tire
Warranty
Michelin Tires warrants the tread life of the X-Ice Xi2 for 6 years or 40,000 miles. That's not something you often see with snow tires. There is also the standard guarantee on tire uniformity of one-year or the first 2/32 inch of wear.
You'll also find materials and workmanship guaranteed for 6 years, with free tire replacement during the first year or first 25% of wear. This is followed up with a prorated amount for the remaining time period down to the last 2/32 inch of useable tread depth.
Michelin provides a 30-day buyer satisfaction guarantee and a nice 3-year flat tire changing service with these tires as well.
It is recommended that you purchase snow tires in sets of four.
Michelin X-Ice Xi2 Tires Coupon