The Michelin Pilot HX MXM4 tire is one of Michelin's finer grand touring tires that offers up solid performance, without all the road noise. The unique tread blocks on the tire give it good all-season traction in wet weather conditions.
BAZ technology that Michelin has incorporated into the Pilot HX increases handling and confidence at higher speeds. The polyester cord body around this radial tire gives it a much smoother ride, and polyamide cords provide increased treadwear.
Price Range
The Michelin Pilot HX ranges in price from approximately $140 for a 16″ series, to over $300 for the larger 18″ series. Get the tire coupon below, or find Michelin tires rebates.
Who Are The Michelin Pilot HX MXM4Tires Designed For?
The Michelin Pilot MXM4 tire is designed for drivers looking for both performance and response, as well as all-season traction when you need it. It's for all makes and models of passenger coupes and sedans.
Michelin Pilot HX MXM4 Tire Sizes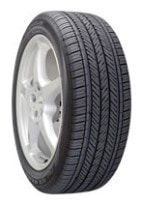 215/55R16
225/55R16
225/55R16
225/60R16
225/60R16
205/50R17
215/45R17
215/45R17
225/45R17
225/45R17
225/45R17
225/50R17
225/50R17
225/50R17
225/55R17
235/45R17
235/45R17
235/50R17
235/55R17
235/55R17
235/55R17
245/40R17
245/45R17
245/50R17
255/45R17
225/45R18
225/45ZR18
235/45ZR18
235/45R18
235/45R18
235/50R18
235/50R18
235/50ZR18
235/50R18
235/55R18
235/55R18
235/55R18
235/60R18
245/40R18
245/40R18
245/45R18
245/45R18
255/45R18
255/45R18
255/45ZR18
255/55R18
265/45R18
275/35R18
275/45R18
235/55R19
Pros
Very good steering response and handling
Smooth comfortable ride with lower than average noise
Wet weather traction is good
Cons
Below average handling in winter weather conditions
Warranty
Michelin provides a 1-year / first 2/32″ wear guarantee for uniformity of the tires. There is also a 6-year materials and workmanship warranty that offers free replacement or 25% wear for first year, followed by a prorated guarantee for the remaining years.
Michelin Pilot HX MXM4 Tire Coupon