It has to be said right upfront that Michelin Pilot Alpin PA3 tires are simply one of the best high performance snow tires made today. I know that may sound full of hype to some, but once you put this tire to the test, you'll quickly find that it is all about serious performance.
The tire itself features an asymmetric tread pattern and Variable Thickness Sipes, or VTS, which is new technology for this Michelin. What this does for the tire is provide wider sipes on the inside for better traction in deeper snow, and more narrow sipes on the outside for improved performance handling on dry roads. How much better traction? A 10% gain in handling on snow covered roads, and a 5% gain in snow acceleration.
The tread sports a newly designed Helio Compound that is actually enriched with sunflower oil. It enhances cold weather traction, cornering and braking. Add to that Michelin's Green X standard and you have lower rolling resistance, which improves fuel economy.
Inside the tread there are twin steel belts with a polyester cord body that provide added strength and durability at higher speeds, as well as give this tire a good ride and longer tread life. Add in a V speed rating and you have a snow tire that rivals some of the better regular high performance tires on the market.
Overall, if you are looking for a snow tire that provides the ultimate in performance and handling in all road conditions… this is your tire. You will be hard pressed to find any other tire close to it.
Price Range
Prices on the Michelin Pilot Alpin PA3 snow tire range from around $150 for the 16 inch series to around $325 for the larger 19 inch series tires. If we have a valid Michelin coupon for this tire, it will be shown below. You can find other discounts for tires here.
Who Are Michelin Pilot Alpin PA3 Tires Designed For?
Michelin has designed the Pilot Alpin PA3 for drivers of all types of high performance coupes and sedans who are looking for the ultimate in snow tire performance and handling, as well as comfort and a long lasting tread design.
Michelin Pilot Alpin Tire Sizes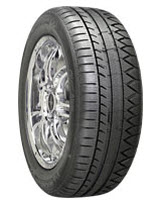 205/55R16
205/50R17
215/50R17
215/55R17
225/45R17
225/50R17
225/55R17
235/45R17
235/55R17
245/45R17
225/40R18
225/45R18
235/40R18
235/45R18
245/40R18
245/40R18
245/45R18
245/40R19
255/35R19
255/40R19
255/45R19
285/40R19
Pros
Outstanding winter performance regardless of road conditions
Riding comfort and road noise are among the best in winter tires
Cornering and handling rival any type of performance tires
One of the best snow tire warranties on the market
Tire is simply at the top of the class
Cons
You'd be hard pressed to find anything wrong with this snow tire
Warranty
Warranty coverage on the Michelin Pilot Alpin PA3 includes a generous 6 year or 30,000 guarantee on treadlife. There is also a one-year or first 2/32 inch treadwear on the tire's uniformity.
Michelin Tires backs materials and workmanship for 6 years and provides for a free tire replacement during the first year or first 2/32 inch of treadwear. This is followed up with a prorated amount for the remaining time period or until there is just 2/32 inch of useable tread left on the tire.
In addition, Michelin also includes a 30 day customer satisfaction guarantee and 3 years of flat tire changing.
Michelin Pilot Alpin PA3 High Performance Snow Tire Coupon