If you are a crossover or minivan owner who needs a solid performing all-season tire at an economical budget friendly price, then you should take a look at Falken Ziex ZE-502 M+S tires. Falken has used its advanced tire technology to provide a tire suited to your purpose.
When you look at the tire you'll quickly notice its stylish good looks, which are a head turner. Just for its good looks it seems to be one of the most popular tires in its segment. On closer observation you will notice that the tread has a directional pattern, which is ideal for wet weather traction. It also provides improved stability and cornering performance to your vehicle as well.
You will also see two large circumferential grooves which are responsible for its excellent handling. A wide groove between the twin grooves reduces the risk of hydroplaning on wet surfaces due to its ability of flushing water from beneath the surface of the tire. Twin ribs with a high mass in the center enable excellent traction on dry surfaces with continuous rubber to road contact.
The Falken Ziex ZE-502 M+S Tire is also a very quiet tire. The reduction in noise has been made possible by a randomized tread pitch a unique feature found on this tire. Buyers of the Ziex ZE-502 have appreciated the fact that it is one of the quietest tires in its segment.
On the inside of the tread you'll find twin steel belts and jointless cap layers. They work together in providing added strength and durability. It also ensures an even wear thus enhancing the life of the tire and saving you money in the long run.
An infinite pitch shoulder design enhances the longevity of the tire by ensuring an even tread wear throughout the life of the tire. You need not worry about nicks and scratches on your tire because the Ziex ZE-502 comes with a rim edge protector. The tire is available in H, V and Z ratings.
Overall the Falken Ziex ZE-502 M+S Tire is a very good all-season tire with predictable traction and stability. The ride is quiet and the treadwear is excellent. Combine that with a 50,000 mile treadlife warranty and a budget saving cost.
Falken Ziex ZE-502 M+S Tire Price Range
Prices on the Ziex ZE-502 range from around $95 onwards for the 15 inch series tires. If we have a valid Falken coupon for this tire, it will be shown below. You can find another Falken tire review or  tire rebate coupons here.
Who Are Falken Ziex ZE-502 M+S Tires Designed For?
The Falken Ziex ZE-502 is designed for drivers of crossovers and minivans who are seeking a tire for all season use that provides solid traction on varied surfaces and has a quiet and more comfortable ride.
Falken Ziex ZE-502 M+S Tire Sizes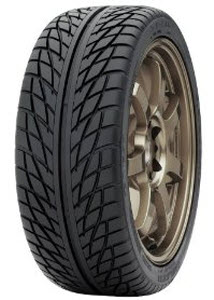 15″
195/55R-15 84V B
205/50R-15 86H B
Pros
Good stability
Excellent traction on wet surfaces
All-season performance including snow
Quiet and comfortable riding tire
Great value for the money
Cons
Although light snow performance is adequate, they could do better in heavy snow
Warranty
Falken backs up the Ziex ZE-502 with a 50,000 mile limited warranty.