Falken Sincera SN-211 touring tires take an 80,000 mile tread design and mix it with performance and all-season driving to come up with a tire that runs well in all types of weather, and it does it very quietly.
Built as original equipment on many of today's best selling coupes, sedans and wagons, the SN-211 is also available as a replacement tire. Dry and wet pavement traction is enhanced through four circumferential grooves and sipes that vary in depth along the tread. This also helps give it a longer tread life.
Squared shoulder blocks and a serrated sidewall design work well together in helping this Falken tire corner much better than others in its class.
Inside the tread are twin steel belts and a compound that virtually eliminates any road noise. Tread wear indicators makes it easy to track tire wear and know when you need to rotate the tires.
Overall, the Sincera SN-211 is a good performing tire that offers some nice features and an excellent tread life for those looking for a long lasting tire.
Falken Sincera SN211 Touring Tires Price Range
Prices on the Falken SN-211 tire range from around $80 on the 14 inch series to approximately $145 on the larger 18 inch series tires. Print discount tire coupon for this tire and save some money, or read other Falken tire reviews
Who Are Falken Sincera SN211 Tires Designed For?
Falken has developed the Sincera SN 211 for drivers of coupes, sedans, minivans and other types of vehicles who want a long lasting year round tread design that sports performance and comfort.
Falken SN-211 Tire Sizes
P175/65R14
P185/60R14
P185/65R14
P185/70R14
P195/60R14
P195/65R14
P195/70R14
P205/70R14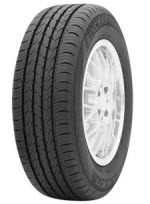 P185/60R15
P185/60R15
P185/65R15
P195/60R15
P195/65R15
P205/60R15
P205/65R15
P205/70R15
P215/60R15
P215/65R15
P215/70R15
P225/60R15
P205/55R16
P205/60R16
P205/65R16
P215/55R16
P215/60R16
P215/65R16
P215/70R16
P225/55R16
P225/60R16
P225/70R16
P235/60R16
P235/65R16
P215/60R17
P215/65R17
P225/55R17
P225/60R17
P235/50R17
P235/55R17
P235/60R17
P225/55R18
P225/60R18
Pros
Wet and dry traction is very good
Little to no road noise
Excellent tread wear and a solid value for the money
Cons
Ride could be a little more comfortable
Warranty
Falken warrants the Sincera SN-211 with an 80,000 mile tread life guarantee. This is among the longest in the industry. You will also get a first 2/32 inch of wear on tire uniformity.
Materials and workmanship are backed for 5 years.
Falken Sincera SN211 Touring Tire Coupon