Falken FK-452 tires are among some of the elite high performance summer driving tires on the market. With a Z speed rating to go with an advanced unidirectional tire design, this is one serious low profile tire for your European or domestic luxury vehicle.
The Silica tread compound and dual circumferential grooves provide excellent traction on rain soaked roads, while the superior tread design enhances high speed driving and handling. Falken has utilized their vision for how performance tires should handle on the road into the FK 452.
Falken FK 452 Tires Price Range
The Falken FK452 ranges in price from approximately $110 for a 16 inch series, to over $450 in a 22 inch series tire. Get the best tire price with Falken coupon below (if there is valid coupon), or find another  tire coupons or here. All Falken tires reviews.
Who Is This Falken Tires FK 452 Designed For?
Falken has designed this high performance luxury tire for drivers of all types of foreign and domestic mid and full sized cars who are looking for top of the line summer performance.
Falken FK 452 Tire Sizes
205/50R-16
205/55R-16
215/55R-16
225/45R-16
225/50R-16
225/55R-16
225/60R-16
235/60R-16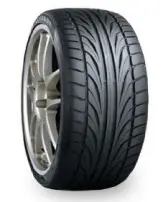 205/40R17XL
205/50R-17XL
215/40R-17XL
215/45R-17
225/35R-17XL
225/45R-17XL
235/40R-17
235/45R-17
245/35R-17
245/40R-17XL
245/45R-17
255/40R-17
255/45R-17
265/40R-17
275/40R-17
215/35R-18XL
215/40R-18XL
225/35R-18XL
225/40R-18XL
225/45R-18
235/40R-18XL
245/35R-18
245/40R-18XL
245/45R18XL
255/35R-18XL
255/40R-18XL
255/45R18XL
265/35R-18XL
275/35R-18
275/40R-18
285/35R-18
295/30R-18
215/35R-19XL
225/35R19 XL
225/40R-19XL
235/35R-19XL
245/35R-19XL
245/40R-19XL
245/45R-19
255/35R-19XL
255/40R19XL
265/30R-19XL
275/30R-19XL
275/35R-19XL
275/40R-19
285/35R-19
315/25R-19
225/30R-20XL
225/35R-20XL
235/30R-20XL
245/30R-20XL
245/35R-20XL
245/40R-20XL
255/30R-20XL
255/35R-20XL
255/45R-20XL
275/30R-20XL
275/35R-20XL
285/25R-20XL
285/30R-20XL
305/25R-20XL
255/35R-21XL
295/25R-21XL
245/30ZR-22
255/30ZR-22
265/30R-22XL
285/25ZR-22
285/35R-22XL
295/25ZR-22
Pros
High performance summer tire with sticky tread compound
Superior grip for handling and cornering
Wet traction is above average for a performance tire
Cons
Summer driving tires – not designed for wintry conditions
Warranty
Due to these Falken FK 452 tires being high performance summer driving tires, no treadwear warranty is provided. Falken does provide a lifetime guarantee, down to 2/32″ remaining treadlife, for materials and workmanship.