The Continental ContiWinterContact TS810 S tire takes snow and ice traction to a higher level for drivers of performance sports cars, whether coupes or sedans. With excellent traction in all types of winter weather conditions and superb handling on dry or wet roads, this is a serious studless snow tire that does the job it says it will do.
The tire itself features an asymmetric silica-enhanced tread design, a notched continuous rib and Continental's latest tire technology in the compound to give this model the traction you want in a snow tire. Four to five circumferential grooves (depending on tire size selected) and wider sipes help get you through wet conditions, be it rain, slush or ice, with a reduced risk of hydroplaning. Going through light or deep snow is made easier due to multiple biting edges around the tire.
Inside the tread are twin steel belts and a unique compound that gives it more comfort and less noise on dry roads at highway speeds. Naturally, the Continental TS810 Sport is M+S rated and includes indicators in the tread that signal various stages of wear so you know when the tread has worn to a depth that calls for replacement. Overall, the TS810 Sport is a solid choice in snow tires for those looking for high performance and the best in handling.
Continental ContiWinterContact TS810 S Snow Tires Price Range
Prices for the Continental Sport TS810 range from around $170 for the 17-inch series tire to about $190 for the larger 18-inch series model. Check all Continental coupons and tire reviews here or get all other here.
Who Are Continental ContiWinterContact TS810 Sport Tires Designed For?
Continental has developed the Conti Winter Contact Sport snow tires for drivers of various types of sports cars and sedans who want some of the best snow traction and dry pavement performance you can get in a winter tire.
Continental Tire ContiWinterContact TS810 S Tire Sizes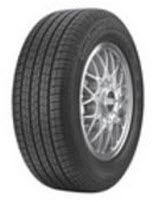 205/55R17
265/40R18
Pros
Excellent traction on wet, dry or snow covered pavement
Ride quality is among the best of any snow tires
Treadlife is impressive
Little road noise from these winter tires
Cons
Tires can be expensive for some
Would like to see additional sizes available
Warranty
Warranty coverage on the Continental ContiWinterContact TS810 Sport includes a one year or first 2/32 inch of wear for the tire's uniformity. There is no tread life guarantee, although this is standard for snow tires.
Materials and workmanship are covered for 6 years and give you free tire replacement during the first year or first 2/32 inch of wear. A prorated amount is given for the remaining time period down until there is less than 2/32 inch of useable tread left on the tire.
Continental Tire also includes their 30-day customer satisfaction guarantee where you can exchange it for a different Continental model if you are not entirely happy with the tires.
Continental Tire ContiWinterContact TS810 S Tire Coupon