The Bridgestone Potenza RE92 tire is one of the company's performance all-season radials that you will find used on several of today's sports cars and sedans. The symmetric tread pattern and all season tread compound combine to give the tire predictable handling on dry and wet roads.
Circumferential grooves and unique tread blocks work to give the Potenza RE92 better traction on wet roads, although many owners say this could be better.
The tire itself features two steel belts that are also nylon wrapped (H speed rated models) to give it added strength and durability. You'll also find a polyester cord body that enhances the ride characteristics.
Bridgestone Potenza RE92 Tires Price Range
Prices on the Potenza RE92 range from a low of around $80 for the smaller 13 inch model, to approximately $295 for the much larger 17 inch models. If we have a valid Bridgestone coupon for this tire, it will be shown below the text. You can find another tire discount coupons and reviews here
Who Are Bridgestone Potenza RE92 Tires Designed For?
Bridgestone tires has designed the Potenza RE92 tires as original equipment on many of today's sports cars and other sporty sedans. They're also for sale to drivers looking for an all-season radial tire.
Bridgestone Potenza RE92 Tire Sizes
165/65R13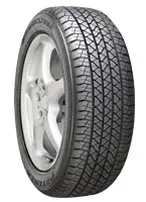 165/65R14
175/65R14
175/65R14
175/65R14
185/60R14
185/65R14
185/60R15
195/55R15
195/60R15
205/55R15
205/60R15
205/55R16
205/60R16
215/60R16
225/60R16
225/60R16
215/45ZR17
215/45ZR17
225/45R17
225/50R17
245/45R17
Pros
Predictable handling on dry road surfaces
Riding comfort
Cons
Treadwear could be better
Wet pavement traction
Warranty
Bridgestone tires stands behind the Potenza RE92 tire with a 5 year or 40,000 mile tread guarantee on any of the H speed rated or lower tires. Models with higher speed ratings are not covered with this tread life guarantee. In addition you will find a first 1/32 inch warranty on the tire's uniformity.
Materials and workmanship are covered for 5 years and include free tire replacement for the first 3 years of use, followed by a prorated amount down the remaining 2/32 inch of useable tread life on the tire.
You also get Bridgestone's exclusive 30-day buy it and try it guarantee where you can refund or exchange the tires for another model. This guarantee does not apply to Bridgestone run flat tires.
Bridgestone Potenza RE92 Tire Coupon