Bridgestone Potenza G019 Grid tires take an all-season tread compound, add in some race inspired technology and come out with a tire that drives in everyday weather conditions, yet grips and handles like a race car on dry pavement. And it does with a 50,000 tread wear guarantee to boot.
The G019 utilizes Bridgestone's UNI-T technology that you find on most of their tire model, but they also add in a bit of silica to the directional tread compound that gives this tire better handling on both dry and wet roads. Added sipes in the shoulder blocks combine with better groove technology to resist hydroplaning, giving you added confidence behind the wheel.
Inside the Potenza G019 Grid are twin steel belts with a nylon wrapping and a unique Computer Optimized Component System (COCS) that enhance stability and provide added strength during high speed driving.
Overall, this is a nice tire for sport coupes and sedans. The only real knock on this model is the tire noise that has been an issue for some as the tire begins wearing out Much of that is to be expected on most tires as they wear down. But if you're looking for excellent cornering and handling on dry pavement, to go along with a nice warranty and a good price point, the Potenza G019 is not a bad choice.
Bridgestone Potenza G019 Grid Tires Price Range
Prices on the Bridgestone Potenza G019 range from around $70 for the 15 inch series to about $165 on the much larger 18 inch series tires. If we have a valid Bridgestone coupons for this tire, it will be shown below. You can search for other tire brands printable coupons and reviews on this link.
Who Are Bridgestone Potenza G-019 Grid Tires Designed For?
Bridgestone Tires has developed the Potenza G019 Grid tires for drivers of all types of coupes and sedans who are looking for high performance on dry pavement, as well as good handling on wet roads and a longer tread life.
Bridgestone G019 Grid Tire Sizes
185/65R15
195/60R15
195/65R15
205/60R15
205/65R15
215/60R15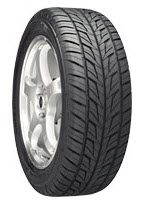 185/55R16
195/55R16
205/50R16
205/55R16
205/55R16
205/60R16
205/60R16
215/50R16
215/55R16
215/60R16
225/55R16
225/60R16
205/40R17
205/45R17
205/50R17
215/45R17
215/50R17
215/55R17
225/45R17
225/50R17
225/55R17
235/45R17
235/50R17
235/55R17
245/45R17
255/45R17
215/55R18
225/60R18
235/45R18
Pros
Very good dry traction
Handles well on wet roads with good hydroplane resistance
Warranty and tread life are above average
Cons
Road noise tends to be an issue for some as the tire wears down
Warranty
Bridgestone warrants the Potenza G019 Grid with a 5 year or 50,000 mile tread wear guarantee. It also has a first 1/32 inch of tread wear warranty on the tire's uniformity.
Materials and workmanship are backed for 5 years and call for free tire replacement during the first 3 years, followed up by a prorated guarantee for the remaining time period or down the final 2/32 inch of useable tread life.
You'll also find that Bridgestone Tires has a 30 day buy it and try it guarantee, which allows you to exchange the tire or refund if you are not 100% satisfied.
Bridgestone Potenza G019 Grid Tires Coupon